My summer guest post series is so successful, I'm continuing this summer.
My first guest post is from Andrea Hunter.
5 Reasons Why
Every Writer Should be on Instagram
You don't need me to tell you that social media is a powerful tool. It's evident in the fact that we can upload and share a photo, video, article, message, or opinion - on an ever-growing variety of social platforms - in a matter of seconds. That's pretty impressive in its own right. But the real power comes into play when you consider that the content you just posted has the potential to be seen by literally millions of people around the world.
Millions.
It's mind-boggling when you stop and think about how connected we are.
I won't tell you that social media is the new word of mouth. (It is.)
I won't even tell you that almost one-third of the global population is using some form of social media for personal or professional use. (They are. 2.46 billion, in fact.)
Facebook leads the charge with over 2 billion users globally, Youtube comes in at a relatively close second. And my favorite, Instagram, falls solidly in the middle with over 800 million users worldwide.
Now, this is something I will tell you - if you are a writer and you're not already on Instagram - you need to get on it.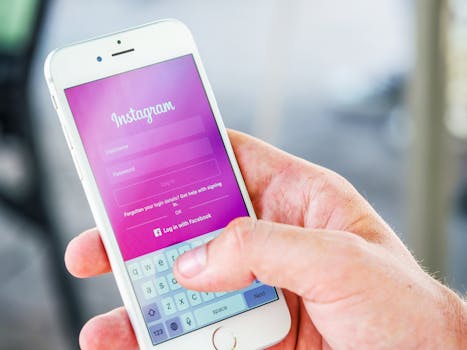 Here's why:
Writers can be notoriously solitary creatures. We sit alone for hours on end, staring at a screen, typing strings of brilliant ideas together until they take the form of a story. But if you're like me, thoughts like "who would want to read this, anyway?" and "this story stinks," fight to take up residence in my innermost being.
Well, I'm happy to report that there exists a community of like-minded writers on Instagram that will not only help squash those negative thoughts, but they will lift you up with positivity, constructive feedback, and the encouragement one needs to just keep writing.
2. If you build it, they will come.
Take a look around Instagram. Check out authors you admire, or hashtags like #writerscommunity, #writersofinstagram, and #writerslife - there are literally thousands of writers posting great content. Some feature their own writing, or quotes from other authors books. Some share photos of their writing spaces, dogs, cats, favorite book covers...the list goes on and on. While I do not advocate copying another account's style, look around and get some ideas - then come up with your own aesthetic. The key: be true to you. If you apply this to the content you post, your following WILL grow. (More good news: selfies are completely optional!)
One of the things agents and publishers look for in writers is a strong social media presence. Why? Because a genuine following equals potential readers and a built-in fan base. Simple as that.
Writers aren't the only ones to watch for on Instagram. Literary agents and publishers account for a growing number of users on the platform as well. Learn what is being published, what genres they're looking for, and make potentially valuable connections.
It takes time and effort to build a robust platform, so don't get distracted or disappointed by vanity metrics. A bazillion followers does not always equate to a successful feed. Instead, focus on the relationships you are creating and the connections you are making. Not only will you feel more confident about building a genuine following, but you'll also experience the added benefit of getting to know writers and fans of your own writing from around the world.
The bottom line: social media is a great way to share the vision for your writing. And the Instagram community is a great place to share, connect, inspire, and cheer our fellow writers on!
Andrea Hunter is a writer and creative strategist from Saint Charles, Illinois. She is passionate about helping authors and small businesses create, focus, and share their brand stories via social media, website content, and printed material. Connect with Andrea on Instagram @andrea.hunter3